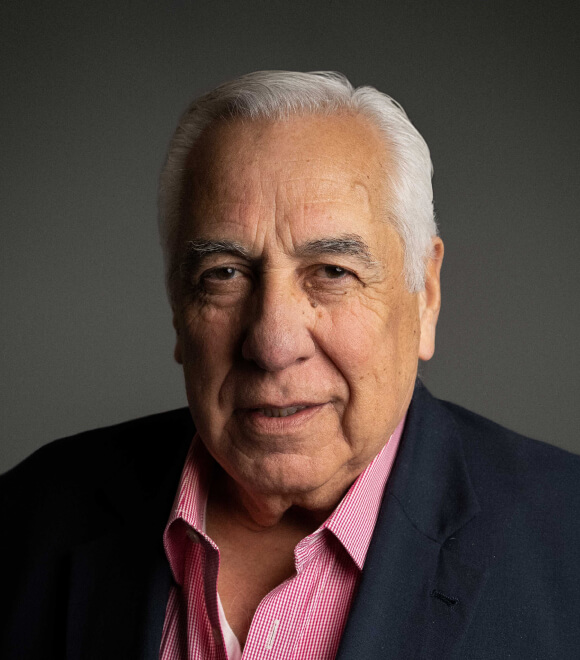 Kostas Kalogeropoulus
CEO
Kostas Kalogeropoulos serves as the CEO of TKo Hospitality and is a founding partner with Thom Harvey. Prior to TKo, Kostas worked with Meyer Jabara Hotels for 35 years and most recently served as Executive Vice President. He played an integral role in growing Meyer Jabara Hotels during his tenure with them. Over the years, Kostas has been instrumental in coaching and developing a tremendous amount of people, many of those he mentored are now general managers and senior executives of hotel companies today. Kostas has an array of skills and experience in operations, new development, asset management and franchisor relations.

Kostas, who is fluent in five languages, was born and educated in Greece where his hospitality interest was ignited working for his family's hotel business. Kostas' hospitality career spans over 40 years, originating in Europe with Hilton International where he held diverse positions in various European cities. There he developed his expertise in setting strategic directions, accomplishing long-range business goals, energizing work teams and achieving high levels of service.

In 1984, Kostas founded Dream Come True, an organization that grants wishes to seriously, chronically and terminally ill children in the Lehigh Valley area. Since then, additional chapters have been opened in Connecticut and Maryland. In 1986 he founded Camelot for Children, the first house in Pennsylvania to serve chronically and terminally ill children, providing them with a warm, fun and safe environment to honor life. For the children's' parents, Camelot provides evening group discussions where they are given spiritual and medical support. Kostas makes his home in the Lehigh Valley area of Pennsylvania. He is active in many organizations including Lehigh University, as a visiting lecturer and graduate student mentor; Lehigh Valley Convention & Visitors Bureau; Sertoma Club; Lehigh County Community Foundations; Lehigh Valley Coalition Against Addiction; Korean - Vietnam Pro Monument Association.

Kostas has many philanthropic and community accomplishments, including the Spirit of the Lehigh Valley Christmas Eve Dinner for the less fortunate, serving and giving Christmas gifts to nearly 5,000 people since 1989. Kostas was awarded The Sertoma Club 1991 Service to Mankind Man of the Year Award, the 1991 Aristotelian Award as the Outstanding Hellene by the Order of AHEPA, succeeding such notables as former Presidential advisor, George Stephanapolous, former ITT CEO, John Kapioltas and San Diego Charger's owner, Alex Spanos. In 1994 Kostas received the Morning Call Community Spirit Award. In 1997 he was granted the SME Distinguished Citizen Award, and in 2000 he received the Lehigh Valley Philanthropic Person of the Century and the Arthritis Foundation Community Leader of the Year.

Kostas has also been actively involved in a number of industry associations and other organizations, serving on the Advisory Board for the Hospitality Industry for Northampton County Community College, the Board of Directors of the Lehigh Valley Convention & Visitors Bureau, Sheraton Mid-Atlantic Region Council Chairman, United States Congressional Advisor for Tourism, Archdioceses of North American Councilman for the Greek Orthodox Church, Board of Directors of the Lehigh Valley Economic Development Corporation and Associate Board Member of PNC Bank.
Let's build something great!
Partner with a full-service hospitality management company for a fully stabilized and profitable property.
Grow with Us