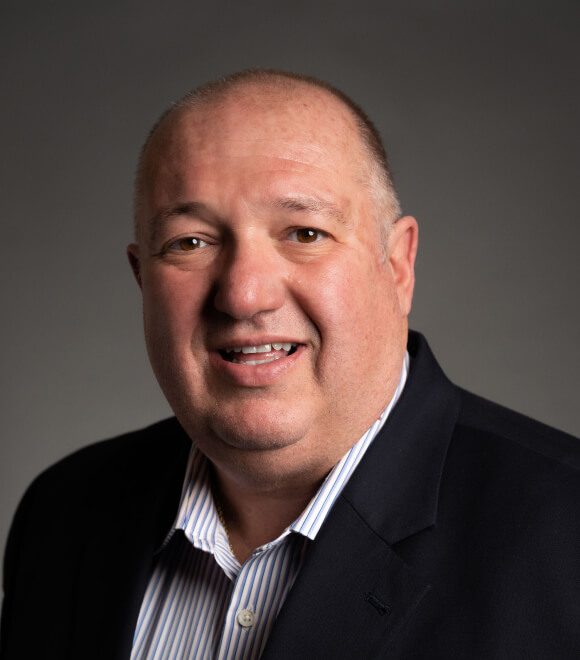 Vince Difonzo, CHA
President and COO
Vince DiFonzo is a partner of TKo Hospitality and serves as the President. Prior to TKo, Vince worked with Meyer Jabara Hotels for 23 years and most recently served as Vice President of Operations.

Vince began his hospitality career with Servico, Inc. where he was the first Management Development Trainee and eventually grew to become General Manager at the Hilton Head Inn Resort in Hilton Head Island, South Carolina. He later joined Concord Hospitality to become Vice President of Food and Beverage. During his tenure with Concord, the company acquired several new hotels where Vince led the efforts of re-positioning several new restaurants, catering facilities and nightclubs.

Vince joined Meyer Jabara Hotels in 1992 and has served in various leadership positions. During his tenure at Meyer Jabara Hotels, Vince was the General Manager of the Holiday Inn Metroplex in Youngstown, OH, General Manager of the Hilton Wilmington/Christiana in Newark, DE, Regional Director of Operations and Vice President of Operations. Vince is an accomplished leader and has extensive experience in operations, sales and marketing, union negotiations, property acquisitions, new hotel openings, brand relationships and third-party management. He is known as a passionate and creative executive with a focus on people development. He also has been recognized with prestigious awards both by his employers as well as the industry for his operational performance as well as his leadership practices. Some of his recognitions include multiple General Manager of the Year awards, a Mirror of MJ Hotels, Marriott, Hilton and IHG Brand performance awards, "Best Place to Work" in DE and Business Person of the Year.

Vince graduated Magna Cum Laude from West Virginia University with Bachelor of Science degree in Business Administration. Today he still values learning by partnering with area universities as a guest lecturer as well as receiving his Certified Hotel Administrator (CHA) and his Certified Food and Beverage Executive (CFBE) designations.

Service is not just a word Vince uses in coaching hotel associates…he has been actively involved in a number of national, community and industry organizations serving as Board of Director for American Hotel and Lodging Association, Hyatt's Brand Advisory Board, Chairman of the Delaware Hotel and Lodging Association, Boards of Directors of the Maryland Hotel and Lodging Association, the Greater Wilmington Convention and Visitors Bureau, DE State Tourism Advisory Board, New Castle County Chamber of Commerce, Reboboth/Dewey Beach Chamber of Commerce, Southern DE Tourism, Dewey Beach Business Partnership, Christiana Rotary Club, Society da Vinci and Delta Outreach and Education Center.
Let's build something great!
Partner with a full-service hospitality management company for a fully stabilized and profitable property.
Grow with Us